Online sales of 2019/20 PSA Men's World Championships tickets to start Today
The online sales of tickets for the 2019/20 PSA Men's World Championships will go live today afternoon, October 27th 2019 and will be available for on the federation's official website – www.qatarsquash.org/psatickets
The $335,000 total prize-money event, to be held from November 8th to 15th at the Khalifa International Tennis and Squash Complex in Doha, will feature 64 players from 24 countries, including the 56 highest ranked players and eight wild card entrants.
Defending champion and World No.1 Ali Farag is leading the array of world class players which includes two other former world champions – 2017 champion Mohamed El Shorbagy and 2016 winner Karim Abdel Gawad, for the tournament taking place in Doha for the fifth time.
Tickets will also be available soon onsite at the Khalifa International Tennis & Squash Complex.
Meanwhile, the Khalifa International Tennis & Squash Complex is already wearing a new look in preparation for the championship. The branding at the venue has been completed and the necessary makeovers done in readiness for the most prestigious tournament on the PSA men's tour.
Commenting about the development, Tournament Director Tariq Zainal said;
"We are delighted to announce the start of online sales of tickets for this prestigious tournament. We are extremely proud to host another edition of the prestigious PSA Men's World Championships. It is a great privilege to welcome the world's top players as well as fans of the beautiful game of squash to Doha once again.
"Doubtlessly, all lovers of the game are in for a  good time as all arrangements have been made to ensure the tournament is one of the best so far. We believe it will be an exciting time for all participants as the best of squash is witnessed inside the beautiful courts of the Khalifa International Tennis & Squash Complex.
We are looking forward to seeing the fans troop out in large numbers to enjoy this amazing
experience."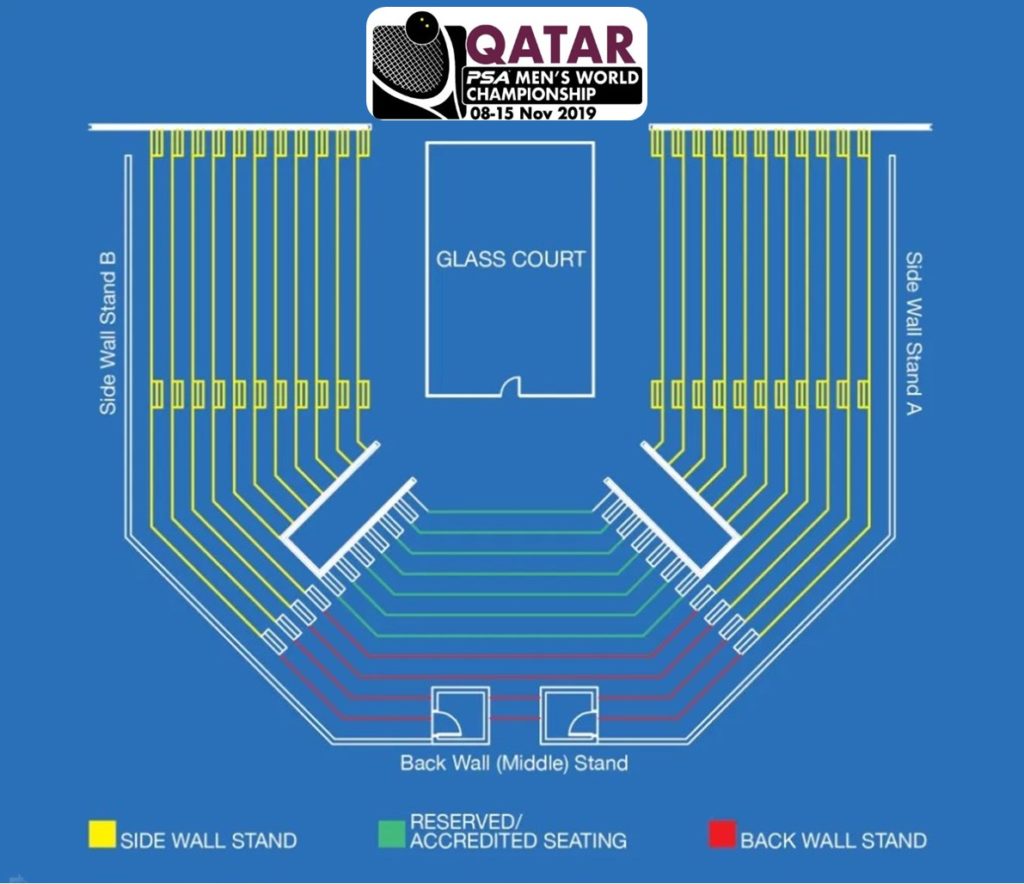 All matches of the eight-day tournament will be held with play split between the glass court
and the 'traditional' plaster side courts. Fixtures from the glass court will be streamed live on
SQUASHTV (rest of world) and Eurosport Player (Europe only).